Urovo's fifth year in GITEX
  The Gulf Information Technology Exhibition, famed as GITEX, will be held from 16 to 20 October at the Dubai World Trade Centre. Urovo will be participating in this prestigious show as an exhibitor for the fifth consecutive year.
  About GITEX
  GITEX is one of the biggest and the most successful ICT show in the world. It has attracted visitors from all over the globe every year, including IT professionals, technology enthusiasts, students, consumers and investors.

  With IT spending in the Middle East projected to reach US $212.9 billion in 2016, a 3.7 percent increase from 2015, GITEX will play a more significant role in 2016 than ever before.
  In this show, you can interact with professional participants and see the latest innovations in the ICT field from across the world. You can also create vital connections with your fellow industry experts, influencers and senior decision makers to start laying the foundations of the future
  Urovo at GITEX
  For the past 4 years, we have been participating in GITEX with our best products. This year, we will be focusing in the new arena of smart POS and rugged smartphone.
  Smart POS is the new black in the payment industry. The all in one payment terminal does not only perform payment transaction, but also execute business operations according the unique need of the business owner. This essentially creates an extremely powerful means to perform payment transaction, business operations and real time data synchronization at the user's fingertip.
  The rugged smartphone has emerged as a new mobility solution in recent years. These devices are similar in design and user experience to the consumer-grade smartphone, but they feature enterprise-grade levels of ruggedness and improved daylight readability. The rugged smartphone caters to end-users who want a more ergonomic and touch-centric device with integrated data collection options.
  Urovo is recently listed in the Shenzhen Stock Exchange (stock code 300531). Visit us in GITEX this year and expect to see not only our state of the art Smart POS and rugged smartphone, but also an all new Urovo image. We redefine mobility.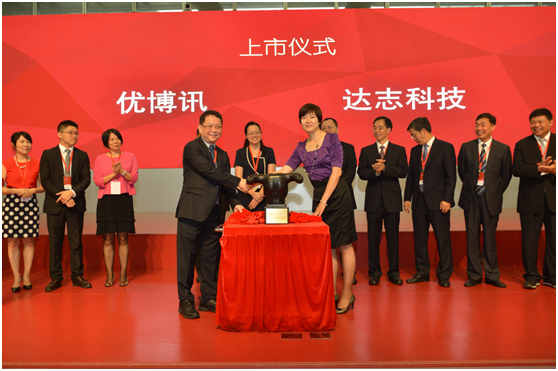 Urovo's listing ceremony on August 9, 2016
  For more queries, please visit www.urovo.com/en